About LightWave Telecommunictions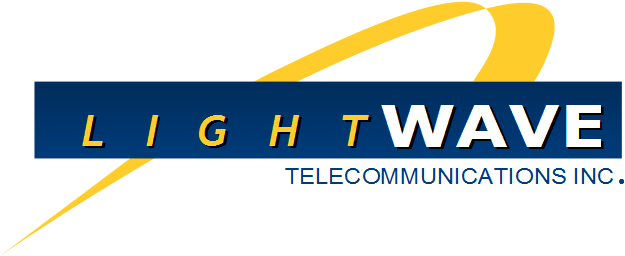 EXPERT INSTALLATION SOLUTIONS FOR THE TELECOM INDUSTRY
Corporate Summary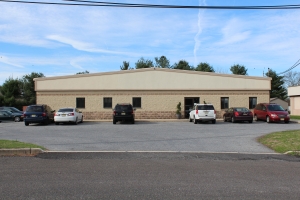 LightWave Telecommunications, Inc, founded in 1993 and incorporated in 1997, is a nationally certified women-owned engineering, furnishing and installation company. Headquartered in Sewell, NJ, LightWave is a WBE company with certifications from the Women's Business Enterprise National Council and the states of New Jersey and New York.
LightWave has been providing top quality EF&I service to Comcast, Verizon, AT&T, Sprint, and others since 1993.
LightWave's primary area of operation includes New Jersey, Pennsylvania, New York City, Connecticut, Massachusetts, Delaware, Maryland, Washington, DC and Virginia. LightWave has also conducted hundreds of installation projects across the continental United States in, but not limited to, the following cities: Chicago, Dallas, Atlanta, San Francisco, Seattle, Denver, Salt Lake City, Phoenix, Charlotte, North Carolina, Oklahoma City, Nashville, Omaha, Memphis, Jacksonville, and St. Louis.
What We Do
Our core competencies include cell site work, central office installation, including power, and structured cabling of large buildings.
LightWave performs various types of installation and testing services. Some of the services include but are not limited to: DC power systems, including installation and replacement of battery strings, BDFB installation test and turn up, DC power plant additions and replacements, grounding, turn key new build cell sites, installation of Infinity M +240VDS and/or -48VDC applications, battery string installation and testing, installation of Raycaps, BBU's Enode B frames, alarming, fiber installation, Cat6 cabling and testing.
LightWave can perform all types of central office work from start to finish including power, space and frame. Currently, most of our local work is in head ends in this state and in numerous states across the country. Our installers are trained in Telcordia standards.
LightWave has supplier contracts with all major telecom products commonly used in telecom offices including but not limited to GE, Emerson, Newton and Moreng. We also have the capabilities to furnish and ship materials. Our office and warehouse is located in Sewell, NJ.
Commitment to Quality
Using a team approach, LightWave dedicates to each project a team of professional managers, engineers and a trained force of installers who are skilled, well equipped and professional. LightWave understands our customers, commitment to quality and on-time service and maintains the highest level of professionalism, accountability and responsiveness to guarantee its customers receive the best possible service.
LightWave assures on-time and on-budget work with an emphasis on top quality and complete accountability from inception through completion.
LightWave Telecommunications has earned an excellent reputation with Comcast, Verizon, and AT&T community and its other customers as a top quality installation company. We have received recognition on the local level from all of our customers for our excellence.
LightWave has an advanced training program that exceeds customer requirements. We invest heavily in education and have built our own installation school at our Sewell, New Jersey facility. It is here at LightWave's CTEC (Career Technical Education Center) where every installer is extensively trained. Programs are designed for all levels of installers and insure a well-skilled team. We are proud to say that our installers are among the best trained technicians in the business. Due to our reputation we have trained installers from for both customers and competitors from all over the country.
LightWave's installation and engineering personnel are trained, centrally located and fully familiar with Telcordia standards. LightWave is fully equipped to deliver the quality of work our customers expect and will work with our customers in every way to assure 100 percent customer satisfaction. LightWave has the facilities to be able to expand in size and scope to meet growing customer needs.
We strive to meet our customers' objectives year after year. We are sure you will find that LightWave is qualified to support your needs. We place a high priority on customer satisfaction.
The President and entire staff of LightWave Telecommunications are dedicated to providing its customers with the highest quality in every service and product. We are committed to achieving 100 percent satisfaction in quality workmanship, personal safety, and on-time performance. LightWave Telecommunications' quality system was written in accordance with the Telcordia standards. As we strive to provide the very best services available, our management supports the quality effort with the resources necessary to do the job with complete accuracy.