Pentagon Renovation Program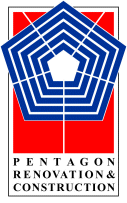 LightWave is proud to be a participant in the Pentagon Renovation Program, a multi-year, multi-billion dollar project, responsible for renovating the 4.5 million square foot headquarters of the United States military.
LightWave, as a subcontractor to Henkels & McCoy, is participating in several phases of the program, including installation of a paging intercom system in the new Pentagon Athletic Center, and upgrading security and telecommunications systems in the offices of senior Pentagon officials.
Pentagon Athletic Center (PAC)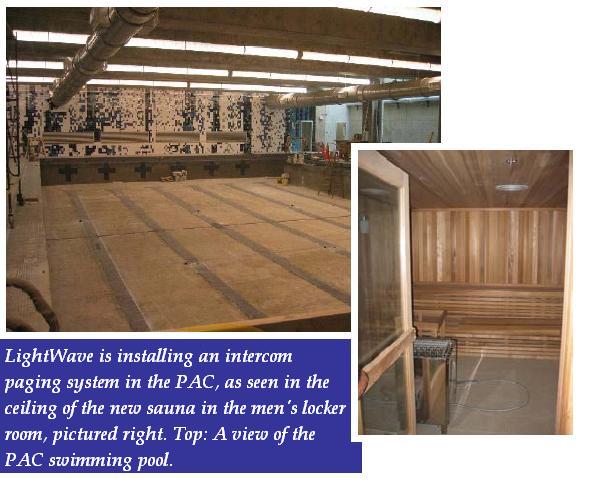 The PAC will replace the existing 58-year-old Pentagon Athletic Facility with a larger facility that meets membership fitness and readiness needs. The 130,000 sq. ft. facility is located at basement level underneath and adjacent to the Pentagon's Mall Terrace
Wedges 2-5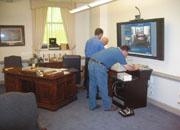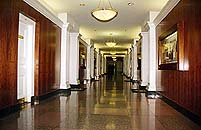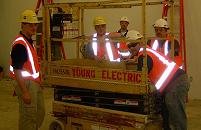 Wedges 2 through 5 (all five floors) are currently being planned as a single acquisition, with phased construction. The approved acquisition strategy will utilize a design-build project delivery method with performance based criteria. The project also includes providing utilities for futre occupation of the Pentagon's basement and mezzanine which will be sequenced with the work in the wedges above.
LightWave Government Services
As a member of the Centech team, LightWave is a GSA Connections Awardee. GSA Connections is an 8-year government wide multiple award. Our team has received best value award in equipment and services, support services, and total solutions. Other team members include Hewlett-Packard, ADC Communications, Fujitsu & Sprint. For more information about the team, click here.
Contract Info:
Contract Number
GS00T03AHD0002
Eligible Buyers
All federal agencies and other specified activities and agencies
Description
GSA's Connections provides customers with a single contract vehicle to order a broad range of telecommunications equipment and services to support building and campus communications infrastructure needs worldwide.
Connections contracts offer flexibility and choice by providing equipment, labor, and turnkey solutions to meet a variety of telecommunications infrastructure requirements. The contract is designed to respond to the customers' buying patterns, which can be local, national, or global in scope..
Our GSA Connections services work like other contracts with well-defined labor categories and competitive rates for both equipment and services.
Advantages of using the GSA Connections
Broad range of telecommunications equipment and services
Delivery Order processing time under control of customer and LightWave
Minimal paperwork - low contract administration
Competitive rates with small Industrial Funding Fee already built in